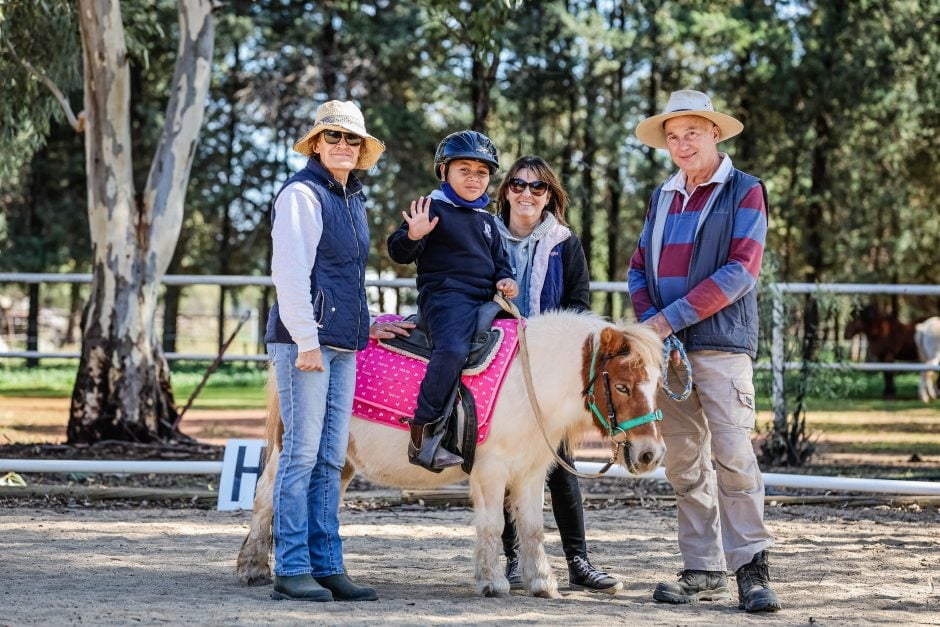 Image Credit - Salty Dingo Media, Hampers of Hope Griffith 2023
Overview
Statement of Attainment in Skills for Volunteering (SG00007572) is a vocational course and partial qualification covering two core units from Certificate I, II and III in Active Volunteering.
The course is designed for entry level volunteers, where work takes place under direct, regular supervision within clearly defined guidelines. It assists in developing foundational skills to participate in the sector, including what it means to be a volunteer, how to prepare to work as a volunteer, basic work safety, and volunteering in different environments.
Who it's for
We invite all new and existing volunteers to take part in this program. As part of this course, you will need to complete or have recently completed at least 20 hours of volunteer work. Depending on where you choose to undertake your volunteering, organisations may require you to demonstrate relevant background and reference checks.
Please note, we can assist you in finding a volunteer placement.
How it works
Benefits
This course can assist you to:
Obtain hands-on experience
Gain familiarity with how workplaces operate
Develop employability skills such as communication, teamwork and problem solving
Provide evidence to future employers of your skills
Develop or improve your interpersonal skills
Support the community through your volunteer placement
Explore potential career paths
Gain entry into other vocational training programs, such as Certificate I and II in Active Volunteering
Support transition to higher education pathways
Units
This course comprises 2 units of competency.
| | |
| --- | --- |
| Be an effective volunteer | (CHCVOL001) |
| Participate in workplace health and safety | (HLTWHS001) |
Delivery
The course is delivered through a blended learning model, via our e-learning platform, external preparation, assignments submitted online and volunteering with an organisation. This allows students the opportunity and flexibility to work through materials from anywhere at any time of the day. For additional support, there are live Zoom support sessions with trainers.
Schedule and duration
We recommend dedicating at least 5 to 6 hours per week to successfully complete this course. It is expected that students will gain this statement of attainment in 3 months. The key to success is to set time each week to complete assignments and the required volunteering.
Fees
There may be opportunities for eligible residents of NSW to receive a subsidy, funded by the NSW Government. Check the Smart and Skilled program for more information.
This training is delivered by the National School of Volunteer Management [RTO 90031]