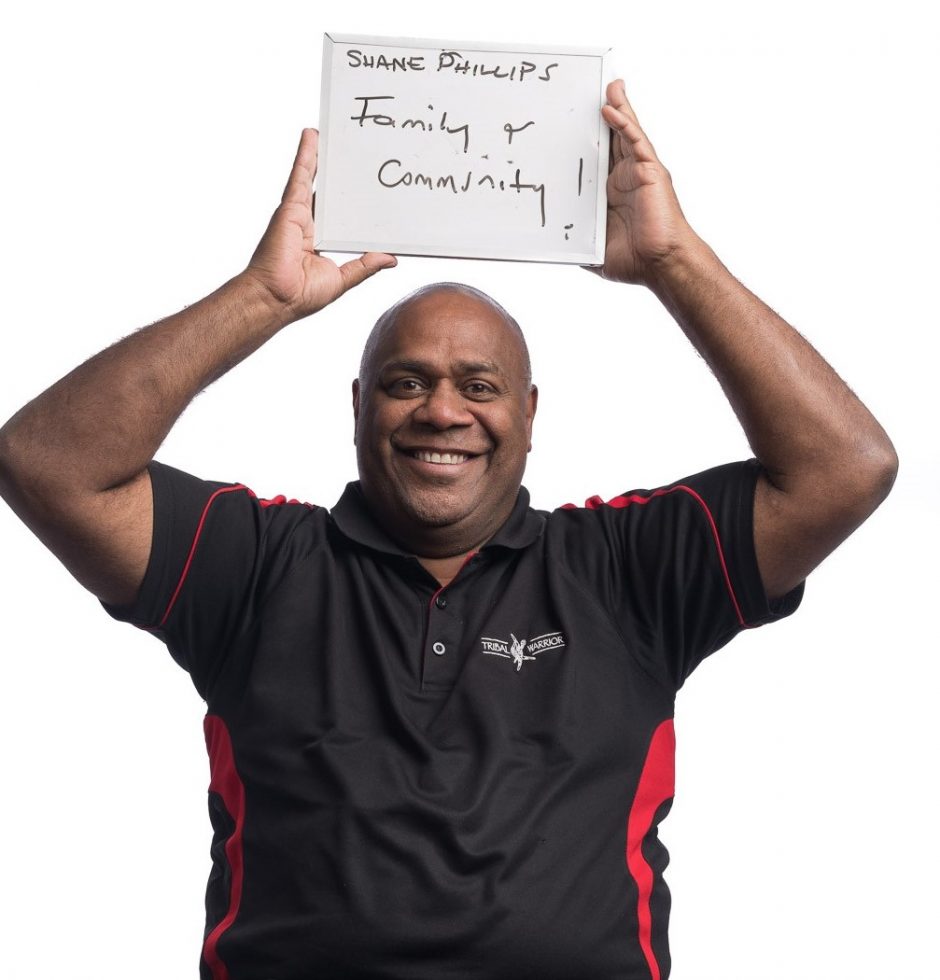 Image Credit - Shane Phillips CEO – Tribal Warrior Aboriginal Corporation, credit John Slaytor
Overview
The Centre for Volunteering has partnered with Tribal Warrior Aboriginal Corporation to showcase the strength of volunteering within and by First Nations Communities.
This exciting storytelling project, called YarnUp, will deliver a series of interviews from a range of First Nations volunteers, leaders, organisations and groups. These stories, covering anything from personal anecdotes to broader sector challenges, serve to shine a light on the extensive community contribution and volunteer activities within First Nations Communities.
In addition to amplifying these important voices and perspectives, this project will act in the spirit of connection and knowledge sharing between non-Indigenous organisations and First Nations Communities.
YarnUp volunteering stories
Aboriginal and Torres Strait Islander readers and listeners are advised, this series contains stories of a sensitive nature and images, voices or names of people who may have died.
More YarnUp stories will be released throughout the year – stay tuned.
The Centre for Volunteering understands that the term volunteering is not widely recognised within Aboriginal and Torres Strait Islander Communities. The Centre acknowledges that the acts of giving and sharing within community are forms of cultural practices and a way of life. The Centre supports and recognises these practices as volunteering.   
About Tribal Warrior
Tribal Warrior Aboriginal Corporation (Tribal Warrior) is a non-profit organisation founded and directed by Aboriginal peoples, with Elders from various NSW Aboriginal nations at its helm.
Tribal Warrior has been a central part of the Redfern community for over two decades. Throughout this time of rebuild and change, their vision has been unwavering; to empower their community through connection to culture and family. All of their activities are designed to contribute to a Redfern that is strong in its history, proud of its achievements, and economically self-sustaining into the future.
From the original vision, Tribal Warrior has expanded into the social enterprise it is today. The core of Tribal Warrior's work revolves around:
Mentoring younger members of the community and their families.

Sharing and practicing culture.

Providing employment pathway opportunities.

Facilitating greater economic participation.

The outcome of this work is the creation of diverse employment and income generation streams. This diversity places the Redfern community in an ideal position to adapt to and meet evolving challenges as well as grasp opportunities as they arise.
For more information on their range of programs, cultural tours and experiences, visit the Tribal Warrior website.