The Centre for Volunteering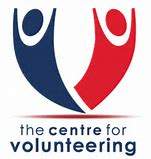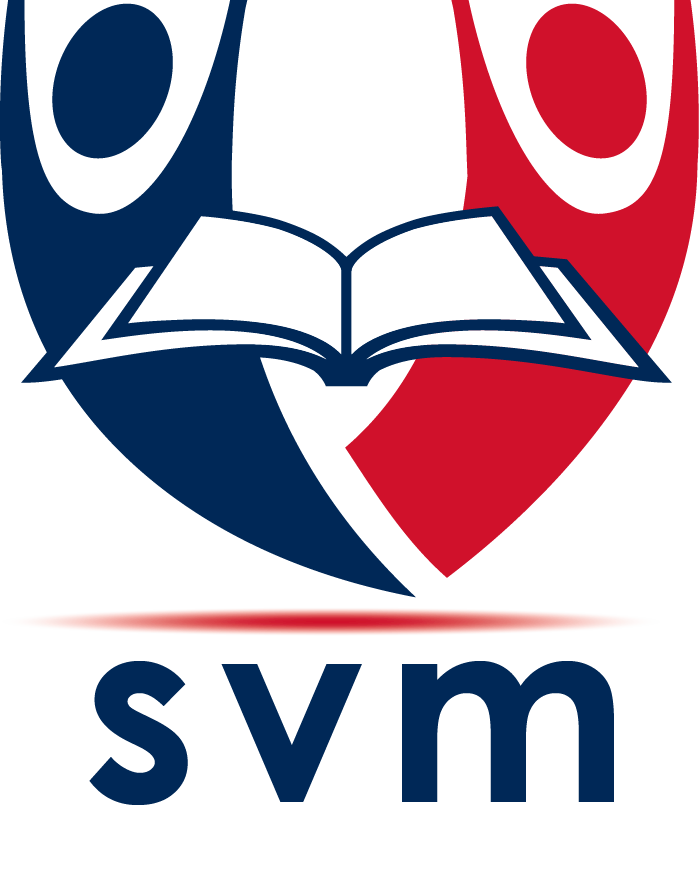 Visit our team at The Centre for Volunteering stand to learn more about the 2021 NSW Volunteer of the Year Awards Program, Professional Development, benefits of becoming a member of The Centre and information on the Certificate courses available through the School of Volunteer Management.
The Kindness Revolution – Hugh Mackay
Generous, erudite, optimistic and candid … Hugh Mackay knows how to bring out the best in ourselves and in our society, in both good and troubled times.
Revolutions never start at the top. If we dare to dream of a more loving country—kinder, more compassionate, more cooperative, more respectful, more inclusive, more egalitarian, more harmonious, less cynical—there's only one way to start turning that dream into a reality: each of us must live as if this is already that country.
2020 was ravaged by bushfires and a worldwide pandemic, taking a toll on both our mental and emotional health and the economy. Hugh Mackay reflects on the challenges we faced during that year of upheaval and the questions many of us have asked ourselves: What really matters to me? Am I living the kind of life I want? What sort of society do we want to become?
Mackay urges us not to let those questions go, and points to our inspiring displays of kindness and consideration, the sacrifices we've made for the common good, and our heightened appreciation of the value of local neighbourhoods and communities during the pandemic. In response, he asks: 'Could we become renowned as a loving country, rather than simply a "lucky" one?'
As Mackay says: 'The question is whether we are ready to apply the lessons 2020 has taught us. I am convinced the potential is there and, as you read The Kindness Revolution, I hope you will share my optimism.'
Absorbing, wise and inspiring, The Kindness Revolution captures the essence of Mackay's life's work as social psychologist and researcher. Written for our times, this truly remarkable book shows how crises and catastrophes often turn out to be the making of us and explains why radical kindness is the key to healing. To quote from the book's opening chapter: 'To be kind – always and to everyone – is to be fully, gloriously human, and every act of kindness is one more step towards a better society.'
This is not just the launch of a book; it is a call for a revolution.
Hugh Mackay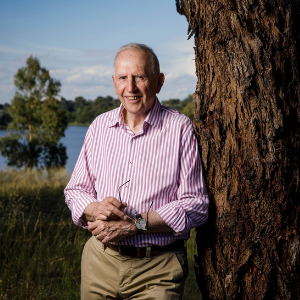 Hugh Mackay is a social psychologist, and the author of twenty-two books, including eight novels. His non-fiction writing covers social analysis, psychology, communication and ethics. He has had a sixty-year career in social research and was also a weekly newspaper columnist for twenty-five years. He is a Fellow of the Australian Psychological Society and of the Royal Society of New South Wales and has been awarded honorary doctorates by five Australian universities. He was appointed an Officer of the Order of Australia in 2015 and is currently an honorary professor in the Research School of Psychology at the Australian National University. He lives in Canberra.
Bringing volunteers back, safely – Emerging legal issues in volunteer management – Justice Connect
The last year or so has been very tough for volunteer-involving organisations and the New South Wales not-for-profit sector. The impacts of COVID-19 (following the 2019-2020 summer bushfires) have seen demand for services of many organisations sky-rocket, while volunteer and financial resources have been strained.
As we move forward to bring volunteers back into our community organisations, there are a number of emerging legal issues around volunteer safety and risk management that organisations should be mindful of. Join lawyers Daniel Komesaroff and Geraldine Menere from Justice Connect's Not-for-profit Law program to hear about some of the legal issues trending in the volunteer space, including:
managing the return of volunteers during COVID-19 and how to approach vaccinations
adapting to remote and online volunteering while managing privacy and cybersecurity risks and ensuring compliance with Work Health & Safety laws, and
safeguarding against sexual harassment, including measures organisations should be taking to protect volunteers and others in the workplace.
Geraldine Menere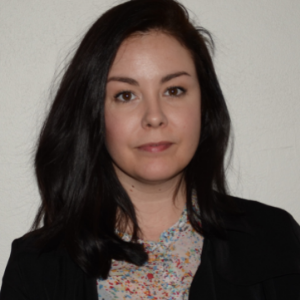 Geraldine has experience working with both vulnerable individuals and the community organisations that assist them. Geraldine has held roles at Justice Connect working with Aboriginal community controlled organisations and other not-for-profits to provide advice and training on a broad range of legal issues. Prior to joining the Not-for-profit Law team, Geraldine worked with asylum seekers, refugees and migrants to resolve their civil law and immigration issues. Before entering the legal profession, Geraldine worked in the banking and finance sector for a number of years as a leasing and asset finance specialist. Geraldine is currently a member of the board of a NSW community organisation in the disability space.
Daniel Komesaroff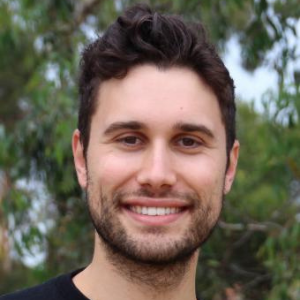 Daniel is a lawyer at Justice Connect, Not-for-profit Law. Daniel was admitted to practice as a solicitor in 2018. Prior to joining Justice Connect, Daniel worked across the corporate and employment law teams of international law firm, DLA Piper. In these teams, Daniel had exposure to a landscape of legal matters where he worked on cross-jurisdiction mergers and acquisitions, Fair Work Commission conciliations as well as various human rights law submissions. Daniel was also seconded to the Victorian Aboriginal Legal Service (VALS) from DLA Piper in the first half of 2018. In the Not-for-profit Law team, Daniel draws upon his previous positions to provide legal advice, training and assistance to as many community organisations across Australia as he can. Daniel is a finalist in the Lawyers Weekly 30 Under 30 Awards in the category of Community Legal Centre Lawyer.
Cover for your NFP and Why you Need It – Aon Insurance
This presentation by Gavin Deadman will give an overview of the 3 most common insurances available for NFP and charitable organisations and the need for the cover. This will then prompt active conversation and questions around NFP Insurances, the covers available and how associations can better protect themselves.
The presentation will give organisations the confidence and knowledge of coverages available for them to ensure they are appropriately covered in current and upcoming events. This will also address Innovation and Collaboration as Aon being Volunteering Australia's preferred broker looks to consistently provide market leading insurance solutions in conjunction with Volunteering Australia and the state peak bodies.
Gavin Deadman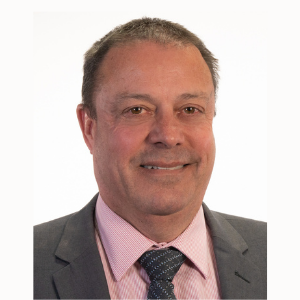 Gavin has 30 years insurance broking experience and specialising in the identification of and treatment of risk for not for profit clients. He has been involved with client management and program design for much of his career.
Beyond Compliance: Building Respectful and Inclusive Organisations. Hall & Wilcox – Fay Calderone
Beyond compliance is an insightful session into conduct issues including bullying, discrimination and sexual harassment, and the ramifications of failing to address or inadequately addressing these.
The session will include relevant case studies to give participants insight and understanding of the outcomes and consequences of these issues. This will range from legal liability for organisations, personal culpability for individuals, PR nightmares and cultural considerations.
Fay will provide practical guidance to participants on what to do when an incident is uncovered or a complaint is received. This includes how to promptly and impartially manage an investigation process and effectively resolve complaints to minimise escalation to courts, tribunals and media outlets.
The session will consider the benefits of values-based leadership and embracing diversity and inclusion to achieve transformational cultural change.
Fay Calderone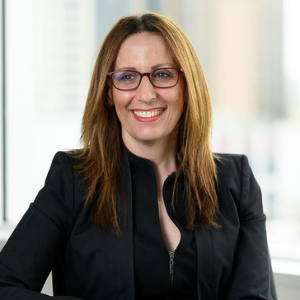 Fay Calderone is a Partner in the Employment team at Hall & Wilcox, based in Sydney, who has paved a path as a lawyer passionate about inclusion drawing on over 20 years of experience acting for employers. She presents at major industry conferences, publishes articles and provides media commentary with a progressive approach to workplace issues including the elimination of workplace discrimination, bullying and sexual harassment encouraging employers to move "beyond compliance" to the creation of healthy, inclusive, respectful and flexible workplaces.
Hybrid Working as the Future of Work – Max Knobel
COVID-19 brought about both wanted and unwanted change to the way we work. The move to working from home was new for many organisations; however, after getting a taste for the flexibility offered by it, many employees don't want to return to full-time office life.
This session examines how the hybrid model of working is going to be the way of the future and what organisations need to consider to ensure it works well.
Max Knobel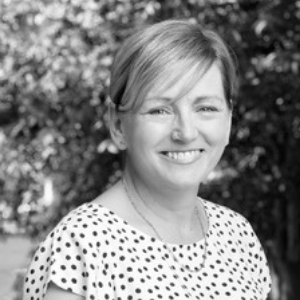 Max Knobel is a co-Founder of FOLD7, a bespoke change consultancy, where she helps leaders and their people build their change capability and successfully respond to change. She is a certified Change Practitioner and educator with a pragmatic and flexible approach to managing change across a variety of sectors and organisations.
What do you do when you can't go out? Gig Buddies – Chelsea Deeley & Rebecca McIntosh
Gig Buddies Sydney is a mentoring program facilitated by ACL Disability Services. Rebecca and Chelsea are joining us to discuss the unforeseen impact of COVID-19 and how the organisation transitioned from face-to-face social events to online events, which kept participants and volunteers engaged with the project and each other. The program has continued pairing participants and volunteers to build a friendship in this new socially distanced climate, and has big plans to continue generating engagement in the community.
Chelsea Deeley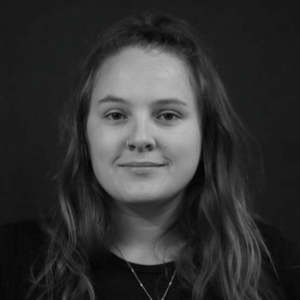 Chelsea is the NDIS Coordinator for Gig Buddies. Chelsea holds a background in community radio, digital media, VET training and providing educational and social support for people with disability. Chelsea is passionate about people, stories and accessibility. She endeavours to bring these values into every role she undertakes.
Rebecca McIntosh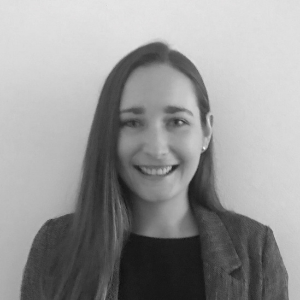 Rebecca is the Project Officer for Gig Buddies Sydney. Rebecca is an experienced manager; she currently manages volunteers through Gig Buddies and holds a history of managing retail sales teams. Rebecca is skilled in communication, event organisation, operations, training, administration, community engagement and disability social support.
Inspire Retain Engage: a research-driven approach to developing volunteer leadership. Surf Life Saving NSW – Louise Cooke & Dr Vivien Forner
Successful utilisation of research-generated knowledge and interventions can help volunteer organisations improve leadership and retain volunteer members. Drawing on the research in conjunction with University of Wollongong and Institute of Management Psychology, Surf Life Saving NSW are working towards a three-year strategy to create a positive impact on the leadership culture of the organisation, resulting in an improved retention rate and improved volunteer satisfaction. This session will illustrate successful research utilisation to show of how Surf Life Saving NSW leveraged the findings of research to develop, implement and evaluate an evidence-based leadership development approach.
Louise Cooke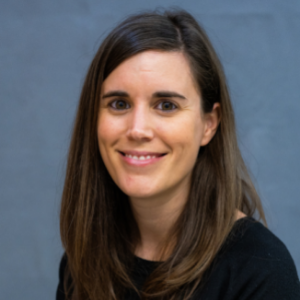 Louise is a senior manager at Surf Life Saving NSW where she leads both member and community-centric teams to deliver strategic value. With a passion for legacy projects, Louise has 15-years'+ experience in volunteer training and development from high profile membership-based not-for-profits in both the UK and Australia.
Dr Vivien Forner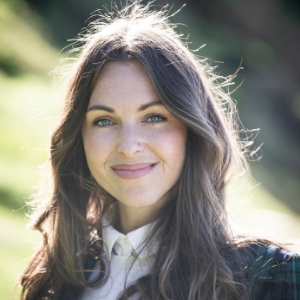 Dr Forner is an academic expert in volunteer leadership and motivation psychology. She is the Director of Research at the Institute of Management Psychology and Associate of the University of Wollongong, where she is working to uncover how organisations can create an optimal volunteering experience to support and retain volunteers.
A model of volunteer-driven, all-ability, inclusive community sports association. BlowFly Cricket – Mark Rushton & Jordan Jones
BlowFly Cricket is an all-ability, inclusive organisation where children, adolescents and adults with intellectual and/or physical disabilities can come together to participate in the game of cricket. At the heart of the club is empowerment and passion, which pushes both members and volunteers to take on key leadership roles.
Mark Rushton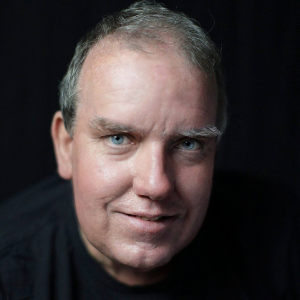 Mark Rushton is the Founder of BlowFly Cricket and was awarded the 2015 NSW Volunteer of the Year Award and is now a member of the Centre for Volunteering Alumni. He has also been awarded life membership of 4 sporting associations.
Jordan Jones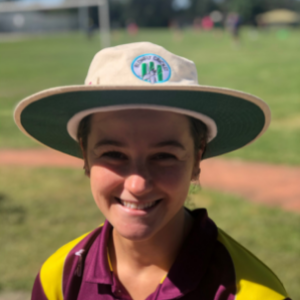 Jordan Jones is the 18-year-old female president of BlowFly Cricket. Upon graduating from St Leos Catholic College, she was awarded the St Ignatious Award for Leadership, the ADF Long Tan Award for Leadership and Teamwork and the St Peter Chanel Award for Outstanding Effort in Studies.
NSW Police Force – National Police Check – Secure Online Portal
NSW Police Force (NSWPF), provides an online service for Individuals to apply for a National Police Check for the purposes of Employment, Licencing, Volunteering, Adoption and Probity. As of May 11th both NSW Government and private organisations are able to register with NSWPF to have access to the Secure Online Portal so they can obtain National Police Checks for their employees or applicants.
An innovative model of volunteering in Homelessness – Liz Yeo and Connie Henson
The presentation will involve telling the story of an innovative locally based volunteer program that started in response to a community concern around homelessness.
The project involved recruiting and training volunteers to connect with people who are sleeping rough – rather than avoiding, volunteers actively go on outreach and talk to people offering conversation, support and, where appropriate, basic information about local services. The program has now trained over 65 volunteers and volunteers who go on regular structured weekly outreach in the Inner West and Sydney CBD.
The volunteer program faced many initial challenges. It was only possible through a collaborative effort and the right combination of resources and people to make it happen. It is now evolving into a new volunteer based service for people who come to Newtown Neighbourhood Centre who are at risk of homelessness. The program has also had other significant spin offs that would not have occurred without this initiative.
Liz Yeo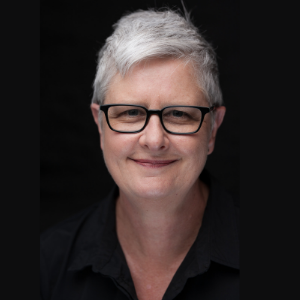 Liz has been the CEO at Newtown Neighbourhood Centre (NNC) for 6 years. Liz has 35 years experience in the community sector, including many years heading up teams in organisations highly dependent on their volunteer base. Liz has a background in Social Work, Human Resources and Adult Education and Training.
Connie Henson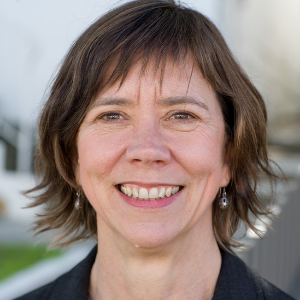 Connie is the Managing Director of Learning Quest – a company she founded. She is the author of BrainWise Leadership. She is a lively and engaging presenter who has extensive experience in facilitating cultural change programs and leadership and team development programs. She is a Board member at Newtown Neighbourhood Centre.
Volunteer Simulated Patients: a crucial resource for developing communication skills in medical students, both in online and on campus teaching sessions – UNSW Medicine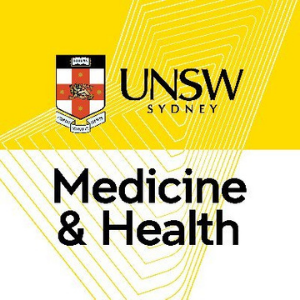 Simulated Patients (SPs) – well people playing the role of a patient – is an evidence-based method to develop communication skills in healthcare students. Effective and respectful communication skills are critical to the success of medical consultations and must be developed in students using appropriate training with feedback. Innovative involvement of community volunteers as SPs has been ongoing at UNSW since 2015. The contribution of our volunteers has been particularly crucial in the past year with the challenges of COVID-19.
Panellists are volunteers in the UNSW Medicine and Health Simulated Patient Program as well as the academic lead and manager of the program. They will discuss the challenges and opportunities presented by online volunteering, and how COVID-19 saw our volunteer activity increase rapidly and dramatically.
Silas Taylor
A/Professor Silas Taylor has internationally-recognised expertise in Clinical Skills teaching at UNSW Medicine & Health.
Kiran Thwaites
Kiran Thwaites manages both the online and campus Simulated Patient Programs at UNSW Medicine & Health.
Anne Jackson
Anne Jackson is a retired science teacher. She enjoys supporting students and the flexibility the role offers with her other interests and commitments.
Sue Grunstein
Sue Grunstein is an ex-physiotherapist, passionate about communication skills and how she can contribute to student learning.
Building Teams of Purposeful Performance: The need for leaders to be kind, selective & better at saying no – Daniel Murray
Leadership is not a title, it is an action. Now is the time for you to lead teams of people to shape a better future. But leading purposeful performance is a challenge, especially when they are volunteers.
In this session, Daniel will share his take on the importance of leadership, the strategies to develop and motivate performance and the very important role you need to play in protecting your team from those who will hold you back.
Daniel Murray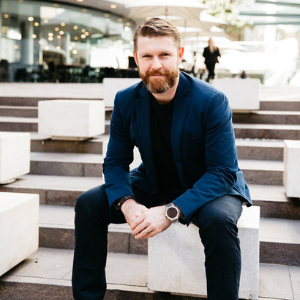 After a career in corporate strategy and management consulting within Australia's largest Financial Services organisations, Daniel now helps businesses and leaders to drive performance through people, culture and empathy. Blending his background in mathematics and strategy, with a deep understanding of emotions, neuroscience and behavioral economics, Daniel has become an expert in building the capabilities, tools and strategies to embed Strategic Empathy.
As CEO of Empathic Consulting, Daniel has provided keynotes and leadership training to a diverse range of companies including PwC, Commonwealth Bank, Tyro, BHP, Allianz, Swiss Re, NSW Treasury, Nova Entertainment and many more. His ability to engage and entertain leaves his clients invigorated to strive for deeper levels of understanding and performance.
Shaping the Future: The need for us all to work together. Volunteering Australia – Mark Pearce
Societal expectations of community have changed dramatically with the advent of COVID-19. Marks discussion will focus primarily on two key resources:
1. Data collected from the ANU Volunteering during the COVID-19 pandemic Report commissioned by Volunteering Australia and the Australian Bureau of Statistics Household Impacts of COVID-19 Survey
2. The Volunteering Resource Hub, an initiative of Volunteering Australia
Mark will explore this fundamental change in expectations and the need to utilise this evidence and the technological resources now available as we move forward to not only recover but strengthen and thrive as a sector into the future.
Mark Pearce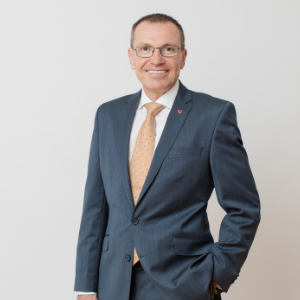 Mark Pearce is the Chief Executive Officer of Volunteering Australia, the national peak body for nearly 6 million volunteers. Prior to this Mark was Principal Consultant at Mandala Advisory, assisting 'social purpose organisations' and Traditional Owner groups enhance strategy, advocacy and engagement.
Driven by a strong belief in the power of compassion, Mark applies the skills and expertise he gained over his 27-year financial markets career with; JBWere, Macquarie Bank, nab Asset Management to helping organisations which reduce suffering. Mark holds a BSc. Politics and International Relations (Hons), a Graduate Diploma in Human Rights, and is currently studying for a Master degree in Public Policy at ANU.