Presentation Title: Enacting values to create value – a way forward for volunteering
With so many changes and challenges facing charities and volunteers it is important to know what matters, not just in terms of the day to day support and achievement of outcomes, but also in terms of our future roles and the kind of communities we are creating. This presentation will argue that sometimes the people doing the best work are also the most vulnerable to change, to losing their roles. It will explore how to create value and reduce vulnerability by adopting and enacting the fundamental values of volunteering.
Biography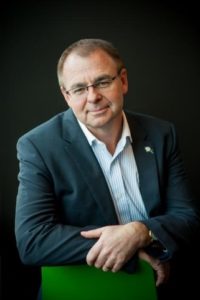 David Crosbie is CEO of the Community Council for Australia. He has spent more than 20 years as CEO of significant charities including seven years in his current role, four years as CEO of the Mental Health Council of Australia, seven years as CEO of the Alcohol and other Drugs Council of Australia, and seven years as CEO of Odyssey House Victoria.
In addition to the work he leads at the Community Council for Australia, David served on the inaugural Advisory Board of the Australian Charities and Not for profits Commission (ACNC), the Advisory Board of Impact Investing Australia, the Board of the Foundation for Alcohol Research and Education (among others). He is a respected leader and advocate on issues affecting the contribution, performance and viability of NFPs in political, public, business and sector circles. David is passionate about CCA's mission to build flourishing communities by enhancing the extraordinary work undertaken by the charities and not for profit sector in Australia.