Lockdowns haven't stopped us celebrating the amazing work of volunteers, with today's Upper North Shore ceremony for the 2021 NSW Volunteer of the Year Awards. Thank you to everyone who joined us at our virtual awards ceremony.
Congratulations to the nominees, all the amazing volunteers and a special mention to our regional award winners; 18-year-old Blowfly Cricket President Jordan Jones, musician and unstoppable volunteer Penelope Howell, IT whizz Stephen Harman and the volunteer team from AASHA Australia Foundation.
The 2021 NSW Volunteer of the Year for the Upper North Shore region is Blowfly Cricket president and inclusive sport advocate, Jordan Jones.
2021 NSW Volunteer of the Year Award recipients for the Upper North Shore region are: 
Young Volunteer of the Year – Jordan Jones from Asquith
At 18, Jordan is already President of all ability Blowfly Cricket club. This year she volunteered at all sessions held at the five centres that Blowfly Cricket run. Jordan was the driving force behind setting up the new inclusive school cricket program with St Edmund's College and St Leo's Catholic College, designing and creating the uniforms, planning the sessions, organising bookings and promoting the centre. Jordan is the coordinator of a new Inclusive Junior Blasters Centre run by Blowfly Cricket and Northern District CC and NDCC Special Olympics. She has also volunteered for Hornsby Lions Netball Club, as Coaching Coordinator, a Net Set Go Coach and a Club Coach.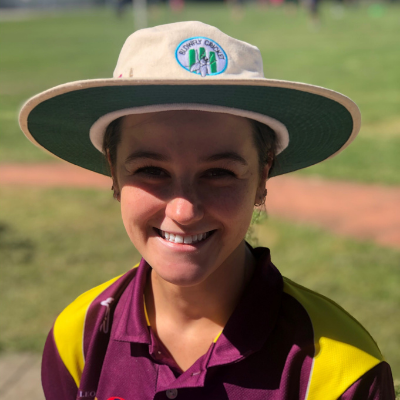 Adult Volunteer of the Year – Penelope Howell from St Ives
Penny visits the Cerebral Palsy Alliance every week to share the joy of live music with clients. She brings along her keyboard, microphone, amplifier, several other bits of musical equipment, and her wonderful voice and generous, fun-loving personality. During lockdown she has continued to stage virtual Zoom concerts. Penelope has also volunteered with St Ives Football Club, the Northern Suburbs Football Association, the school P&C, Rural Fire Service and run a playgroup at the local Baptist Church.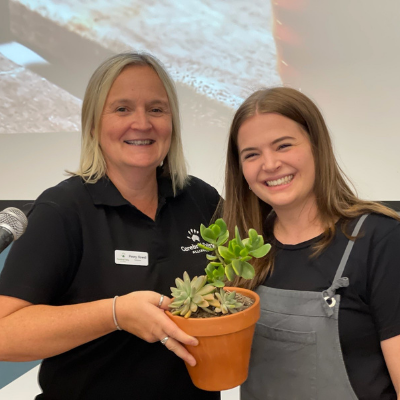 Senior Volunteer of the Year – Stephen Harman from Killara
Stephen volunteers up to three days a week at the Asylum Seekers Centre, erasing and refurbishing laptops, phones and tablets, installing fresh software and preparing them for re-use, as well as organising inventory. With Stephen's help, the ASC has been able to provide an extra 200 devices to refugees each year, allowing them to contact family overseas, apply for jobs, complete schoolwork, attend university or TAFE. Many of the recipients have never had a computer or internet-enabled device.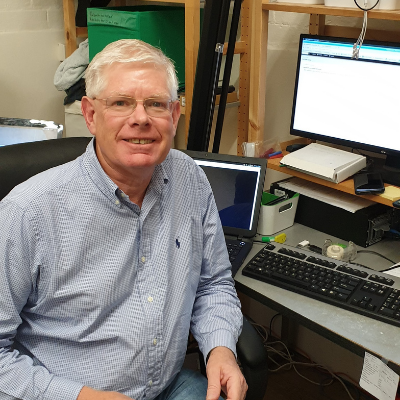 Volunteer Team of the Year – AASHA Australia Foundation from St Ives
AASHA is the word for hope in Sanskrit and its 20 volunteer medicos provide free health checks, transport and other medical and well-being support for elderly people. They focus their support for clients at risk of isolation due to Alzheimer's or dementia.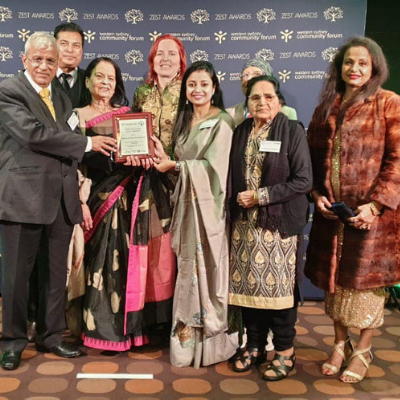 Regional finalists for the awards are announced at 25 ceremonies throughout NSW and are invited to the Gala State Ceremony for the announcement of the 2021 NSW Volunteer of the Year.
The 2021 NSW Volunteer of the Year Awards are supported by principal partners the NSW Department of Communities and Justice and ClubsNSW, which represents the state's 1,400 not-for-profit clubs.