Today we were thrilled to celebrate the huge efforts of volunteers on the Coffs Coast, with our virtual ceremony for the Upper North Coast 2021 NSW Volunteer of the Year Awards.
While we couldn't be together in person, we could celebrate the amazing volunteer work being carried out right across the region.
The Upper North Coast 2021 Volunteer of the Year is Frazer Shepherd.
2021 NSW Volunteer of the Year Award recipients for the Upper North Coast region are:
Adult Volunteer of the Year – Frazer Shepherd, Urunga
Frazer is a St Johns Ambulance volunteer with the North Coast Zone, leading a team of 400 volunteer members. He has contributed more than 15,000 hours to St Johns NSW and was recognised with a Silver Commendation for his exemplary achievement in the demonstration of skills, judgement and devotion to duty and Incident Management Team leadership during the 2019/2020 NSW bushfires.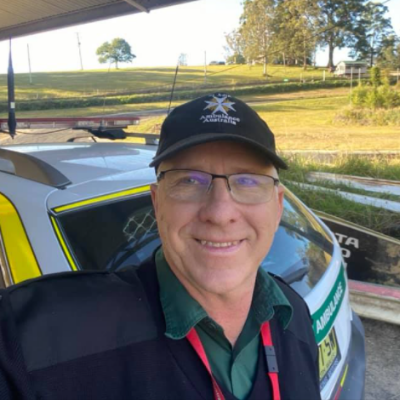 Senior Volunteer of the Year – Helen Mears, Coffs Harbour
In the 40 years that Helen has been a United Hospital Auxiliaries volunteer at Coffs Harbour Health Campus (CHHC) she has fundraised for medical equipment, staffed the hospital's cafe and gift shop, and recruited, managed and inspired countless volunteers. Helen has been the President of the local UHA group, the Pink Ladies, for over 30 years, overseeing the donation of more than $3 million.
During 2020 when all volunteers were stood down due to the COVID, Helen volunteered to order stock and was heavily involved in the reopening of the gift shop and ensuring it was safe for all volunteers to return. When the vaccination program was rolled out at CHHC, she volunteered her time, mostly on weekends, to pack care packs for all staff who were receiving the vaccination. She also volunteers in the Special Care Nursery, provides a monthly homemade morning tea for Mental Health and caters for regular meetings at Shearwater Lodge, an accommodation centre for cancer patients.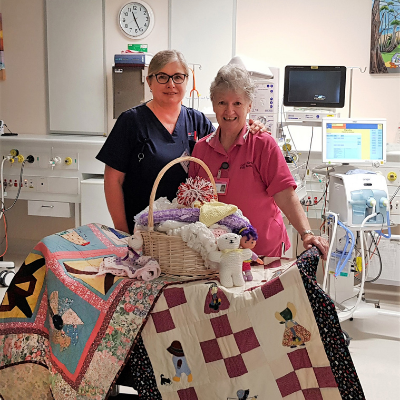 Volunteer Team of the Year – Vinnies Bellingen Shop
The Bellingen Vinnies shop opened in 2018 and is the 'newest' Vinnies on the North Coast. The team of six has transformed their tiny shop window into a talking point in Bellingen, creating weekly window displays that engage customers and link in with local community events. The team has also improved the shop's performance by 150% over the past 12 months, with revenue going to local organisations such as Pete's Place, a homelessness outreach centre in Coffs Harbour.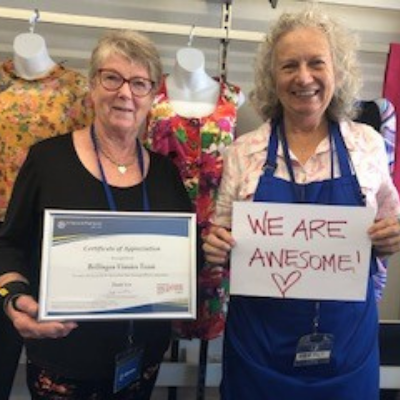 The awards are supported by principal partners the NSW Department of Communities and Justice and ClubsNSW, which represents the state's 1,400 not-for-profit clubs.