A huge round of applause to the amazing volunteers from today's virtual Blue Mountains regional ceremony for the 2021 NSW Volunteer of the Year Awards. It's been another challenging year thanks to COVID-19, but local volunteers have rolled up their sleeves and kept the Mountains running.
A special mention to the Blue Mountains Volunteer of the Year, Kathy Veel, who drives from her home at Bullaburra to offer life changing sailing experiences to people with disabilities and to youth facing disadvantage. Kathy is also the Blue Mountains Senior Volunteer of the Year.
Also, a huge shout out to Mt Riverview's Cathy Gault and the team at Hazelbrook Girl Guides for their positivity, persistence, and ingenuity over the past 12 months
2021 NSW Volunteer of the Year Award recipients for the Blue Mountains region are:
Senior Volunteer of the Year – Kathy Veel from Bullaburra
Kathy is a volunteer skipper with Making Waves Foundation. She leads and manages on-water volunteers to deliver programs to school groups and disability support organisations. In the last 12 months Kathy has taken on two new projects: the Winds of Joy Racing program which invites high school students with disability to participate in a yacht race; as well as the leading the development of an Indigenous youth sailing program at St Joseph's College. To connect participants and crew to local culture, Kathy created a map of Sydney Harbour with the traditional suburb names. She is the only female skipper at the Making Waves Foundation.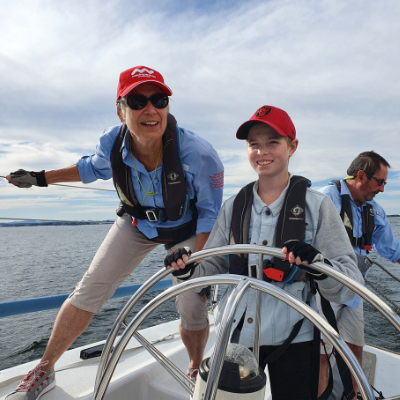 Adult Volunteer of the Year – Cathy Gault from Mt Riverview
A survivor of the last polio epidemic in 1961, Cathy worked hard to keep local guides interested and supported during the COVID pandemic. Cathy continues to engage in online meetings, which have seen an increase in membership at the Girl Guides club.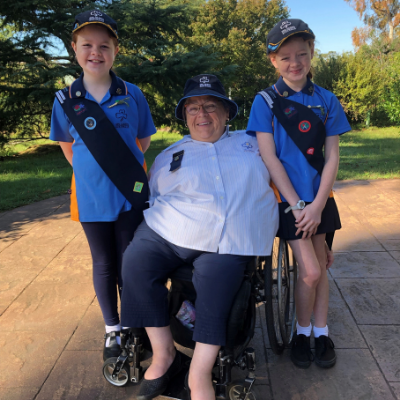 Volunteer Team of the Year – Hazelbrook Girl Guides District Leadership team
Hazelbrook-Lawson District volunteer team kept the girls connected and engaged in 2020 and helped maintain a thriving Girl Guides movement in the Blue Mountains. The team ran the Guides@Home program during COVID-19 lockdown and helped implement safe distancing measures once face-to-face activities resumed.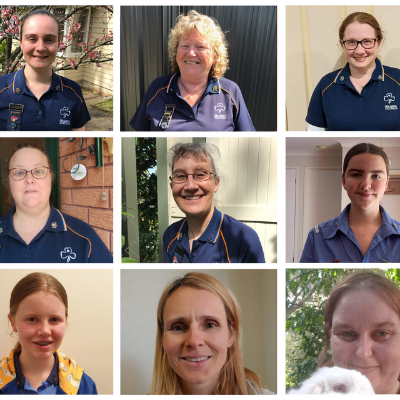 The awards are supported by principal partners the NSW Department of Communities and Justice and ClubsNSW, which represents the state's 1,400 not-for-profit clubs.