Today we heard such remarkable stories of dedication at the South Western Sydney virtual ceremony for the 2021 NSW Volunteer of the Year Awards.
It was wonderful to have the opportunity to say thank you and cheer volunteering excellence across the Macarthur region.
The NSW Volunteer of the Year Awards have grown to become one of the country's largest celebrations of volunteering. It creates an opportunity to hear the stories firsthand from our volunteers and most importantly to say thank you.
The 2021 South Western Sydney Volunteer of the Year is Jahin Tanvir.
2021 NSW Volunteer of the Year Award recipients for the South Western Sydney region are:

Young Volunteer of the Year – Jahin Tanvir from Bardia
Jahin was one of ten 'Young Leaders' at the Consumers Health Forum of Australia. He is a research commissioner for the Wellbeing Health and Youth Commission and a Community Engagement Officer at Oaktree, Australia's largest youth-led organisation. He also volunteers for Headspace, the Multicultural Youth Affairs Network, World Vision, Red Cross, and the United Nations. He was a guest speaker at the National Roundtable on COVID-19 Vaccines for Youth.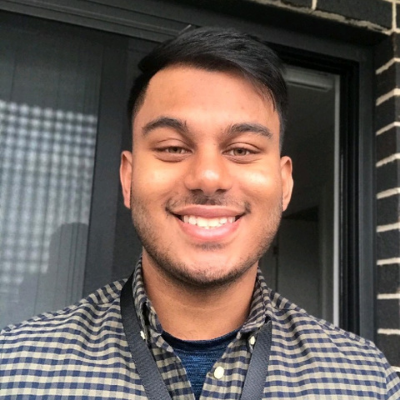 Adult Volunteer of the Year – Benjamin Scott from Spring Farm
Ben has held many volunteer roles at St John Ambulance, including Divisional Nurse and a Regional, Divisional and State Staff Officer, Assistant Commissioner, Zone Leader, Emergency Management Leader, State Council Member and Paramedic. Ben was Incident Commander during Queensland's Cyclone Marcia in 2015 and led the Emergency Management Team for the NSW Bushfire season of 2019-2020. He has contributed more than 7,500 hours of volunteering.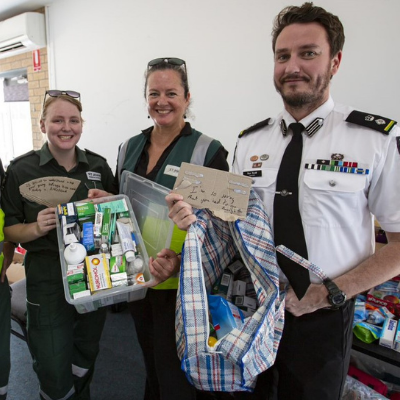 Senior Volunteer of the Year – Doreen Lyon from Thirlmere
Doreen Lyon has been the curator of exhibitions at the Wollondilly Heritage Centre and Museum since it opened in 1988, completing a history degree to ensure her work was accurate. Mrs Lyon shares her artistic flair to ensure every exhibition is spectacular.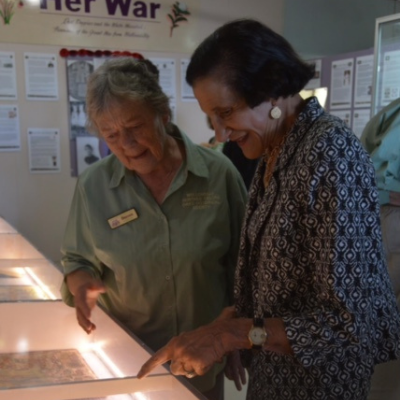 Volunteer Team of the Year – Cohesive Community Advisory Group from Oran Park
The members of Camden Council's Cohesive Community Advisory Group are from diverse religions, cultures and refugee backgrounds, including Nigerian, Aboriginal, Greek, Indian, Kenyan, Spanish, Pacific Islander, Arabic, European, Persian, United Kingdom and Australian. The age group spans across 50 years with members in their 30's to 80's all ensuring that everyone is included and belongs. Most of the group are from migrant/refugee backgrounds and dedicated to making Camden a better place to live and grow.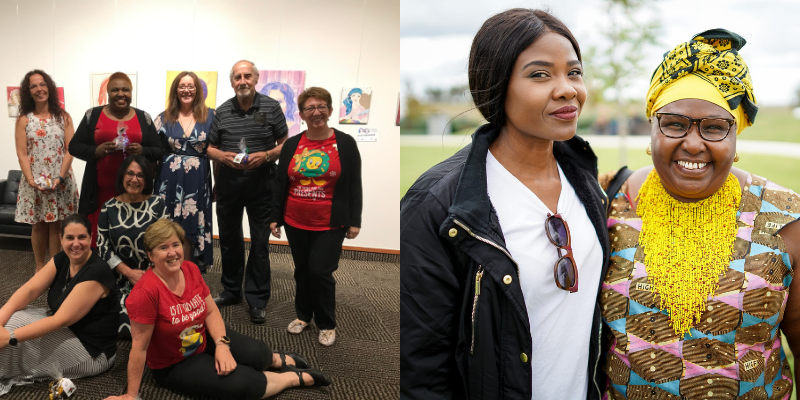 Regional finalists for the awards are announced at 25 ceremonies throughout NSW and are invited to the Gala State Ceremony for the announcement of the 2020 NSW Volunteer of the Year.
The 2020 NSW Volunteer of the Year Awards are supported by principal partners the NSW Department of Communities and Justice and ClubsNSW, which represents the state's 1,400 not-for-profit clubs.