We said a huge thankyou to the tireless volunteers across St George and Sutherland Shire today at the Southern Sydney ceremony for the 2022 NSW Volunteer of the Year Awards.
It's been another tough year, but our nominees kept on giving in the face of COVID-19 and major incidents across the state. Congratulations to the 2022 Adult Volunteer of the Year volunteer firefighter and fire safety educator Dom Bondar and Senior Volunteer and overall regional winner SES Unit Commander Peter Struk.
2022 NSW Volunteer of the Year Award recipients for the Southern Sydney region:
Adult Volunteer of the Year – Dom Bondar from lllawong
Dom has been volunteering with the lllawong RFS Brigade for the past five years.
His roles include firefighter, communication education coordinator and catering coordinator. Over the past 12 months, he has attended 24 fire calls and invested over 400 hours at the fire station, attending training, maintaining equipment and coordinating community education events.
He has also planned, directed and edited over 10 community safety videos for use by the RFS in the Sutherland Shire and across the whole state.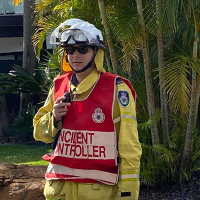 Senior Volunteer of the Year – Peter Struk from Caringbah South
As a NSW SES unit commander, Peter gives more than 30 hours of his time each week coordinating and preparing for critical incident response and rescue events for the 120 unit volunteers.
He has volunteered with the SES for the past 20 years, starting as a rescue field member and progressing to unit training coordinator, operations office, SES critical incident response team member, deputy unit commander and Senior deputy unit commander
He has supported local communities during many devastating events including the Victorian and NSW bush fires, cyclone Yasi, East Coast lows and the Brisbane, Moree and recent NSW East Coast floods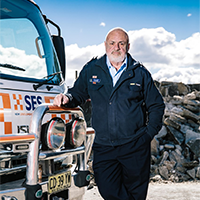 Regional finalists for the awards are announced at 25 ceremonies throughout NSW and are invited to the Gala State Ceremony for the announcement of the 2022 NSW Volunteer of the Year.
The 2022 NSW Volunteer of the Year Awards are supported by principal partners the NSW Department of Communities and Justice and ClubsNSW, which represents the state's 1,400 not-for-profit clubs.