From Goulburn to Queanbeyan and the Snowies, the work and dedication of volunteers in 2022 has connected their communities through floods and fires and with everyday services.
So today we were delighted to meet so many volunteers and announce the winners of the Southern Inland 2022 NSW Volunteer of the Year awards.
Congratulations to the award winners: Shannon Armstrong and Jake Mason who have provided vital first aid to the local community via St John Ambulance, National Trust Cooma Cottage volunteer Rosalie Bush and the team at Yass FM who have stayed on air and helped the community stay connected.
2022 NSW Volunteer of the Year Award recipients for the Southern Inland region:
Young Volunteer of the Year – Jake Mason from Cooma
Jake has been volunteering with St John Ambulance Cooma Division since 2019 and has racked up almost 600 volunteer hours despite many events being cancelled during COVID restrictions.
He has been an active and regular volunteer during numerous local incidents and disasters, providing care and support in evacuation centres for people impacted by bushfires and floods.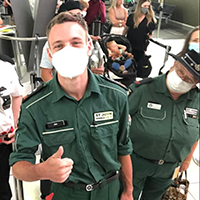 Adult Volunteer of the Year – Shannon Armstrong from Crestwood
Shannon is the Hub Leader for St John Ambulance NSW's Southern Central region, where he oversees a range of logistical, planning and training functions for six divisions. He leads and supports other first aid volunteers as well as providing direct health care support during major incidents and events such as bushfires and floods.
He is also an advanced responder, certified trainer and is currently a Duty Officer at St John Queanbeyan Combined Division. Shannon has delivered more than 3,300 documented hours of volunteer support over his seven years of volunteering with St John Ambulance NSW.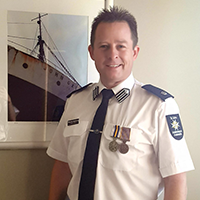 Senior Volunteer of the Year – Rosalie Bush from Yass
Rosalie has been a National Trust volunteer at Cooma Cottage for the past 16 years, where she conducts visitor tours, supports events, sells tickets and raises funds to support the historic building. She also gives her time to support other community groups, such as Legacy, U3A and the charity knitting group Wrap With Love.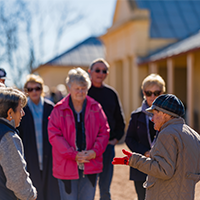 Volunteer Team of the Year – Yass Valley FM volunteers
The five dedicated volunteers at Yass Valley FM have helped to keep the vital community broadcasting service operational during the hugely disruptive move from their premise of 20 years. The team spent months planning and executing the move, all while producing and hosting their normal community broadcasting services.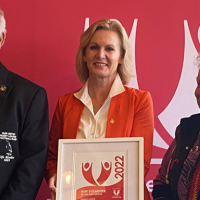 Regional finalists for the awards are announced at 25 ceremonies throughout NSW and are invited to the Gala State Ceremony for the announcement of the 2022 NSW Volunteer of the Year.
The 2022 NSW Volunteer of the Year Awards are supported by principal partners the NSW Department of Communities and Justice and ClubsNSW, which represents the state's 1,400 not-for-profit clubs.