Today we heard such remarkable stories of dedication at the South Western Sydney ceremony for the 2022 NSW Volunteer of the Year Awards. It was wonderful to have the opportunity to say thank you and cheer volunteering excellence across the Macarthur region.
A special congratulations to our award winners volunteer marketer Holly Stothard, Helping Hearts supporter Clayton Fielding, Joy Rappo, who is always there to listen to parents who have lost a family member and the team at Macarthur Centre for Sustainable Living.
2022 NSW Volunteer of the Year Award recipients for the South Western Sydney and Macarthur region:
Young Volunteer of the Year – Holly Stothard from Elderslie
Holly led the social media and marketing functions for the important NSW Cancer Council fundraising event Dance for Cancer for the local southern region – Nowra to Eurobodalla.
She gave her time sourcing prize donations and managing promotions and social media accounts. She was part of a team effort that helped to raise $428,000 across the Nowra and Eurobodalla Dance for Cancer events.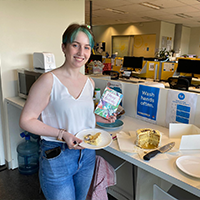 Adult Volunteer of the Year – Clayton Fielding from St Helens Park
Clayton has been volunteering with Helping Hearts Sydney since 2014, supporting people in need from young people to the elderly. He has also volunteered for the Heart Foundation and Ronald McDonald House and has provided emergency relief packages for people impacted by the recent floods.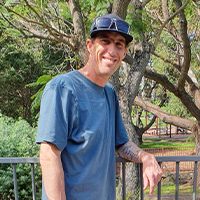 Senior Volunteer of the Year – Joy Rappo from Leppington
Joy has been supporting grieving parents for the past 20 years with the charity The Compassionate Friends.
She helps produce the organisation's quarterly publication, facilitates support groups, organises and coordinates group walks and therapeutic classes in pottery and art and welcomes and supports other grieving parents. She has also served on the organisation's board and managed the group's 24 hour emergency crisis support line.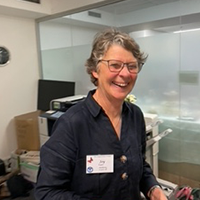 Volunteer Team of the Year – The Macarthur Centre for Sustainable Living volunteer team
The 25 volunteer team members at the Macarthur Centre for Sustainable Living provide more than 3,500 volunteer hours each month that are essential to the centre's operation.
Their tasks include guides walks, orientation and on site interpretation for visitors, office and educational support and garden maintenance.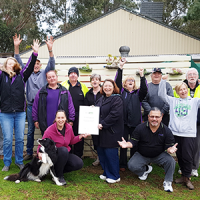 Regional finalists for the awards are announced at 25 ceremonies throughout NSW and are invited to the Gala State Ceremony for the announcement of the 2022 NSW Volunteer of the Year.
The 2022 NSW Volunteer of the Year Awards are supported by principal partners the NSW Department of Communities and Justice and ClubsNSW, which represents the state's 1,400 not-for-profit clubs.