The first day of Spring saw an extra warm reception for volunteers at the Outer Western Sydney 2022 NSW Volunteer of the Year Awards this afternoon. There were so many fantastic stories of community service and giving from local volunteers.
People like Outer Western Sydney Volunteer of the Year Michael Cogar who gives his time behind the wheel at the Riverstone Neighbourhood Centre's community bus service. Also, a special mention to other award winners Western Sydney University student Rose Lewis, Foodbank volunteer Margaret Kelly and the amazing team from the Red Cross Telecross team at Blacktown.
2022 NSW Volunteer of the Year Award recipients for the Outer Western Sydney region:
Young Volunteer of the Year – Rose Lewis from Marayong
University of Western Sydney student Rose Lewis has been volunteering for many organisations and causes throughout her school and university years.
She has given her personal time during school and university to tutor fellow students, English language lessons for international students and support for newly settled refugees. Rose has also volunteered at the NSW Youth Parliament, Multicultural Youth Affairs Network, the Red Cross and Youth Action NS.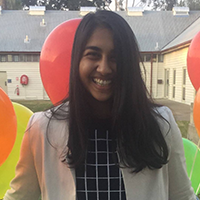 Adult Volunteer of the Year – Margaret Kelly from Hebersham
Margaret has volunteered with Foodbank NSW for the past five years, assisting fundraising and donor support, and mail and administrative assistance. Her dedicated volunteer support helps Foodbank NSW & ACT distribute donated food to more than 1000 charities and schools, and purchase food or personal care items during times of increased demand.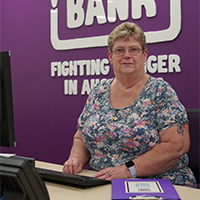 Senior Volunteer of the Year – Michael Cogar from Riverstone
Michael has been the volunteer bus driver at the Riverstone Neighbourhood Centre for the past 13 years and is now a member of the organisation's Board and its current President. However, his biggest contribution has been to the many vulnerable or disadvantaged communities who he has helped to access numerous support services as well as the centre's community garden.
This includes providing transport to frail and older people to access activities at the centre, shopping trips and monthly outings, helping Bhutanese refugees to better access the local community, and transport support for young people.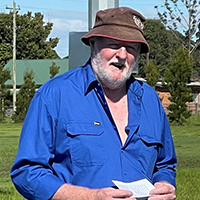 Volunteer Team of the Year – Telecross Call Centre Volunteer Team
The 90 members from the Red Cross Telecross Call Centre Volunteer Team, range from high school students to retirees. They provide daily welfare checks for more than 500 elderly people who may be socially isolated.
The team works each day, including weekends, with each volunteer talking with around 25 clients each shift to provide important support and reassurance.
Regional finalists for the awards are announced at 25 ceremonies throughout NSW and are invited to the Gala State Ceremony for the announcement of the 2022 NSW Volunteer of the Year.
The 2022 NSW Volunteer of the Year Awards are supported by principal partners the NSW Department of Communities and Justice and ClubsNSW, which represents the state's 1,400 not-for-profit clubs.