Volunteers from the Northern Rivers region have put in countless hours to support their local community during the most trying of times in 2022. So, it was fantastic to be able to share their stories at our Northern Rivers ceremony for the 2022 NSW Volunteer of the Year awards.
Special congratulations to our award winners Far North Coast surf lifesaving legend Michael Pontefract, the wonderful Red Cross volunteer Patricia Teske and the amazing team from WIRES Northern Rivers.
2022 NSW Volunteer of the Year Award recipients for the Northern Rivers region:
Adult Volunteer of the Year – Michael Pontefract from Casino
Michael has been an active patrolling lifesaver for more than 40 years and continues to be a leading volunteer training officer and captain at the Evans Head Casino Surf Lifesaving Club.
He drives an hour from his home to hit the sand and surf at Evans Head to ensure beach goers are safe in the water and his fellow life savers are properly trained in the use of power crafts, rescue operations and water safety.
Michael has been recognised over the past three years as the Far North Coast Lifesaver of the Year, as NSW Patrol Captain of the Year and the 2022 Richmond Valley Australia Day Citizen of the Year. He is also the carnival and competition coordinator for Casino Swimming Club, a technical official for Swimming North Coast and the coordinator and treasurer of the Charcoal Inn Charity Club.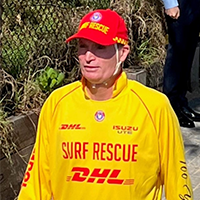 Senior Volunteer of the Year – Patricia Teske from Terranora
Trish has been a valuable volunteer with the Australian Red Cross Community Visitors Scheme and MATES Program for the past six years. He supports residents in aged care or health care facilities, ensuring that the residents receive regular visits and friendship in their final years.
Trish not only provides companionship and support to her clients, but also to their families, maintaining support via phone during COVID-19 restrictions.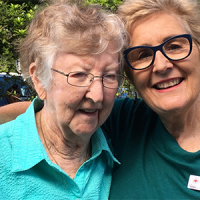 Volunteer Team of the Year – WIRES Northern Rivers volunteers
The 242 volunteer team members from WIRES Northern Rivers make themselves available 24 hours a day, 7 days a week, 365 days a year to help sick and injured wildlife within their local community.
They have worked with locals, vets, council staff, emergency service workers and power companies to rescue and care for local wildlife and their habitat. The team responded to more than 1,000 rescue calls during the recent flood events.
Regional finalists for the awards are announced at 25 ceremonies throughout NSW and are invited to the Gala State Ceremony for the announcement of the 2022 NSW Volunteer of the Year.
The 2022 NSW Volunteer of the Year Awards are supported by principal partners the NSW Department of Communities and Justice and ClubsNSW, which represents the state's 1,400 not-for-profit clubs.