It's exhausting thinking about the energy and drive of volunteers from Sydney's North West – they just don't seem to stop. So, today we said thank you at the North West Sydney awards ceremony for the 2022 NSW Volunteer of the Year Awards.
Congratulation to all the volunteers we met today and a special thanks to our award winners, community health educator Professor Stephen Chiu Ho Li, who has been supporting healthier lives in Western Sydney's culturally and linguistically diverse communities for the past two decades, student volunteer Ziyan Tejani from Macquarie University SRC, Riding for the Disabled volunteer Robyn Scott and the team from the Hills Relay for Life Committee.
2022 NSW Volunteer of the Year Award recipients for the North West Sydney region:
Young Volunteer of the Year – Ziyan Tejani from Rouse Hill
Ziyan is a university student who balances his studies with his volunteering support for mental health, human rights and the environment. He organises events, speaker panels and conferences to promote and protect individual rights and liberties.
He also advocates for greater mental health support for students feeling the impacts of loneliness and depression, and particularly for international students who can be susceptible to the impacts of isolation.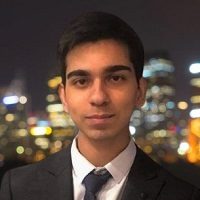 Adult Volunteer of the Year – Professor Stephen Chiu Ho Li from West Pennant Hill
Over the past 25 years, Professor Li has established one of the country's largest community health education networks. He has given his time to produce better health outcomes for people from Chinese, Arabic, Malaysian, Vietnamese, Korean and Eastern European backgrounds.
His volunteering began by providing health advice on local radio and newspapers. He has advocated for better health outcomes and lobbied other health practitioners to volunteer their time in community health. His volunteering has focused on educating CALD communities on the health impacts of Familial Hypercholesterolaemia.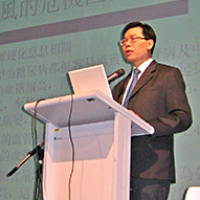 Senior Volunteer of the Year – Robyn Scott from North Richmond
Robyn has volunteered at Riding for the Disabled NSW Tall Timbers Centre since 2008, assisting with the centre's riding program before training as a volunteer coach.
She has led classes, mentored and managed other volunteers and has played an active leadership role on volunteer committees. She has recently studied to become a counsellor to help increase better health outcomes for the centre's clients.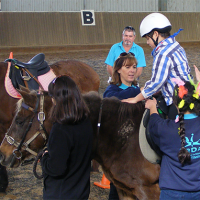 Volunteer Team of the Year – Hills Relay For Life Committee
The Hills Relay for Life Committee have helped to raise more than $5 million over the past 21 years to provide better support, prevention and treatment services for cancer patients and survivors.
This year, the team fought atrocious weather conditions to host a Relay for Life event which had almost 1,000 participants including the local police station, shopping centre, RSL club, local high schools, local businesses and residents.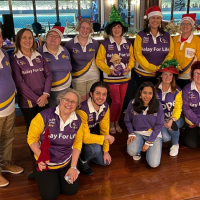 Regional finalists for the awards are announced at 25 ceremonies throughout NSW and are invited to the Gala State Ceremony for the announcement of the 2022 NSW Volunteer of the Year.
The 2022 NSW Volunteer of the Year Awards are supported by principal partners the NSW Department of Communities and Justice and ClubsNSW, which represents the state's 1,400 not-for-profit clubs.