The volunteering celebrations for the 2022 NSW Volunteer of the Year Awards roll on this week, with a spotlight on the incredible and tireless work of volunteers across Sydney's North Shore.
We were lucky to meet so many wonderful dedicated community members at the Kirribilli Club with truly inspiring stories of volunteering and giving back.
Let's give a special call out to Dress for Success volunteer stylist Shirley Beaumont-Owles, who has helped more than 300 women prepare and present themselves with confidence.
Shirley was joined by other volunteer award winners RSPCA supporter Rachel Morton and the eight volunteer committee members who helped establish leading Australian perinatal depression support group the Gidget Foundation.
2022 NSW Volunteer of the Year Award recipients for the North Shore region:
Adult Volunteer of the Year – Rachel Morton from Greenwich
Rachel is a dedicated foster carer, admin assistant and fundraiser with the RSPCA. Whether it is filing, research and making phone calls or tending to the needs of homeless kittens at the cattery, Rachel is passionate about what she does.
She volunteers at open days whenever required and is a keen supporter of other RSPCA volunteers.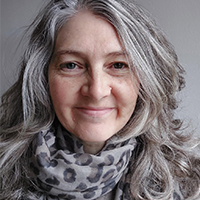 Senior Volunteer of the Year – Shirley Beaumont-Owles from Mosman
Shirley has clocked more than 1,000 volunteer hours for Dress for Success, helping to provide clothing, confidence and support for women trying to enter the workforce or achieve their aspirations.
She is one of the charity's leading stylists, fundraising organisers and volunteer mentors and has personally styled more than 300 clients in her six years of volunteering. Shirley helped set up virtual styling forums during COVID and also helps with the styling in the corrective services program, where she selects appropriate clothing and to prepare women for court appearances or for release.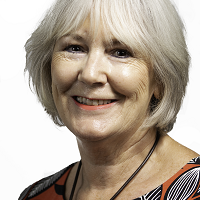 Volunteer Team of the Year – Gidget Foundation Australia Founding Committee
Over the past 21 years, the eight founding committee members of the Gidget Foundation have built the charity into one of Australia's leading organisations for perinatal depression and anxiety (PNDA) support, education, and advocacy.
The volunteer committee members have educated midwives, healthcare professionals, hospital staff, women's health organisations and the wider community about the real impact, risks, and warning signs of PNDA and how, when, and where to seek help.
Since its inception it has delivered 40,000 free psychological counselling sessions for new and expectant parents and is now supporting 112 perinatal specialist clinicians across Australia.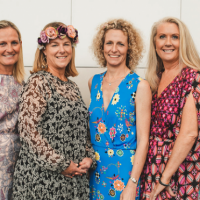 Regional finalists for the awards are announced at 25 ceremonies throughout NSW and are invited to the Gala State Ceremony for the announcement of the 2022 NSW Volunteer of the Year.
The 2022 NSW Volunteer of the Year Awards are supported by principal partners the NSW Department of Communities and Justice and ClubsNSW, which represents the state's 1,400 not-for-profit clubs.