It was wonderful to meet the dedicated volunteers once again from the New England and Northern Inland regions of NSW, after a couple of years of online celebrations.
We gathered today at the Armidale Bowling Club to hear their stories and celebrate their success for the 2022 NSW Volunteer of the Year Awards.
Special congratulations to our award winners St John Ambulance Hub leader Peter Cameron, Stroke public education advocate Joe Miller and the 40 team members from the Uralla Historical Society.
2022 NSW Volunteer of the Year Award recipients for the New England and Northern Inland region:
Adult Volunteer of the Year – Peter Cameron from Armidale
Peter has contributed more than 28,000 hours over 28 years of volunteering with St John Ambulance NSW. As the Hub Leader for Northern NSW, Peter looks after six divisions, with over 150 members, coordinating first aid response during last scale disasters as well as smaller but no less significant events.
He was one of the first St John volunteers on the scene in response to the major flood event in the Northern Rivers region, helping to deploy members and provide first aid to evacuation and recovery centres, hospitals, and the emergency services base camp.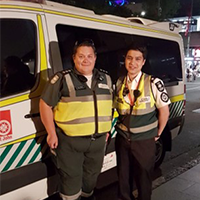 Senior Volunteer of the Year – Joe Miller from Tamworth
Joe has educated hundreds of people to recognise and respond to the early signs of a stroke as a volunteer speaker with the Stroke Foundation.
Joe has survived four strokes but has continued to give his time as a StrokeSafe speaker over the past five years to educate others, particular in local Aboriginal communities. He is also a passionate mental health advocate, especially amongst young people and has been a foster carer to more than 100 children.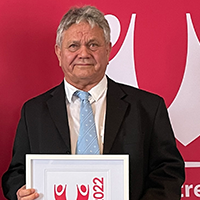 Volunteer Team of the Year – Uralla Historical Society Volunteer Team
The 40 volunteer members at the Uralla Historical Society are instrumental in the preservation, adaptation and re-use of the McCrossin's Mill historic building.
The group was formed in 1979 to save the historic building from demolition and two of those original volunteers are still found helping to run the museum located in the building as well as other events and programs.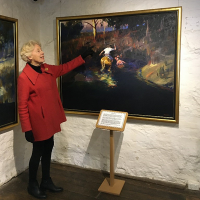 Regional finalists for the awards are announced at 25 ceremonies throughout NSW and are invited to the Gala State Ceremony for the announcement of the 2022 NSW Volunteer of the Year.
The 2022 NSW Volunteer of the Year Awards are supported by principal partners the NSW Department of Communities and Justice and ClubsNSW, which represents the state's 1,400 not-for-profit clubs.