Volunteers of all ages were in the spotlight today at our Mid-Western Sydney ceremony for the 2022 NSW Volunteer of the Year Awards. It great to be at the Club Burwood RSL again to meet them face to face and hear their stories of support and well-being throughout the community.
Congratulations to our award winners university student and volunteer Himanshu Mehta, mental health educator Jenny Smith, breastfeeding advocate Susan Smith and the Survivors Teaching Students Podcast Team who are helping to educate future medical professionals about ovarian and gynaecological cancer.
2022 NSW Volunteer of the Year Award recipients for the Mid-Western Sydney region:
Young Volunteer of the Year – Himanshu Mehta from Strathfield
International student Himanshu Mehta has been volunteering as a student helper at the University of Technology. He supports international students settle into their new campus environment and studies.
He has also given more than 200 hours of his time as a volunteer buddy with the TalkCampus program, an online mental health support service for international students in Australia and around the world.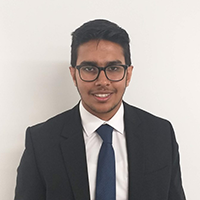 Adult Volunteer of the Year – Jenny Smith from Concord
Jenny has been a mentor at Raise Foundation for the past five years, helping young people to become resilient, capable and connected.
Her volunteer work and advocacy work has grown immeasurably across numerous mental health services including the Global Mental Health Peer Network, Mental Health Lived Experience Engagement Network, One Door Mental Health and National Mental Health Commission working groups. She has taken on the roles of compeer friend with the St Vincent De Paul Society, virtual volunteer with Beyond Blue and peer facilitator with the South Eastern Sydney Local Health District.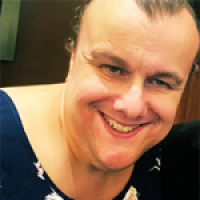 Senior Volunteer of the Year – Susan Smith from Balmain
Sue has been a volunteer with the Australian Breastfeeding Association for the past 40 years, helping to train and mentor new volunteers, running training workshops and assessing trainees' progress to qualify for their certified breastfeeding education.
She has also directly provided breastfeeding support and information to hundreds of local families and answered more than 1,180 calls through the National Breastfeeding Helpline since it began in 2009.
Volunteer Team of the Year – Survivors Teaching Students podcast team
The nine team members of the Survivors Teaching Students podcast team have given hundreds of hours of their time to help educate medical, nursing and allied health students about ovarian and gynaecological cancer.
The cancer survivors have volunteered their time, stories and experiences for a six-part podcast series to share their experiences of symptoms, diagnosis and treatment to better equip and train the next generation of medical practitioners.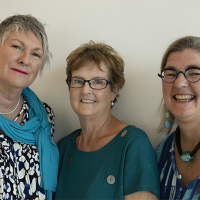 Regional finalists for the awards are announced at 25 ceremonies throughout NSW and are invited to the Gala State Ceremony for the announcement of the 2022 NSW Volunteer of the Year.
The 2022 NSW Volunteer of the Year Awards are supported by principal partners the NSW Department of Communities and Justice and ClubsNSW, which represents the state's 1,400 not-for-profit clubs.