Today we heard some truly remarkable stories of volunteering at the Central Sydney ceremony for the 2022 NSW Volunteer of the Year Awards at Oatlands Golf Club.
2022 has continued to be a tough year for everyone battling the impact of floods, COVID-19 and other life pressures. However, our volunteers have again stepped up to meet the challenges.
People like our 2022 Central Sydney Volunteer of the Year, Marian Casey from St John Ambulance and disability support volunteer Jocelyn Dodd. The volunteers at Turbans 4 Australia have continued to show new ways to help communities in need throughout the region and beyond.
2022 NSW Volunteer of the Year Award recipients for the Central Sydney region:
Adult Volunteer of the Year – Marian Casey from Westmead
Marian has been volunteering at St John Ambulance NSW since 2010, notching up more than 2,800 volunteer hours providing patient care at events and support for emergency first responders.
She has been the hub leader at her local division and is now Deputy Commissioner for Volunteering, where she champions the volunteer experience, maintains the volunteer induction program and educates volunteer members to help deliver quality patient services to local communities.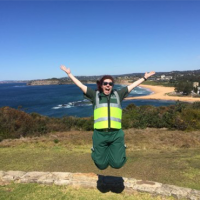 Senior Volunteer of the Year – Jocelyn Dodd from North Parramatta
Jocelyn has been supporting elderly people and people living with disabilities for the past decade as a community connector volunteer with social inclusion services at Parramatta City Council.
She provides computer and smart phone literacy services, helps build social skills for eating out and attending social events, and provides support using public transport and in-home support via Meals on Wheels.
Her volunteering builds healthy connections, inclusion and social skills so the elderly or people with a disability can gain independence and have a better quality of life.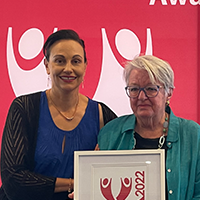 Volunteer Team of the Year – Turbans 4 Australia – COVID-19 and Flood Relief Team
There are more than 120 Turbans 4 Australia volunteers who give their time to provide culturally appropriate meals, groceries and personal care items to people in need. The team has recently ramped up its efforts to provide additional support to communities impacted by COVID-19 and floods throughout Western Sydney and Northern NSW.
The team has supplied over 30,000 free culturally appropriate meals a year for communities impacted by COVID-19, established the Community Pantry at Clyde, which is used by 500 families each week, and supplied more than 250 pallets of food for Lismore flood victims.
The team also helped with the distribution of 1,500 pallets of charitable goods from Good360 to other NSW charities through Turbans 4 Australia's transport arm, Green & Gold Charity Logistics.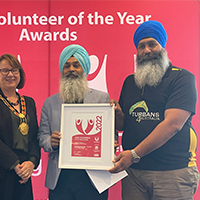 Regional finalists for the awards are announced at 25 ceremonies throughout NSW and are invited to the Gala State Ceremony for the announcement of the 2022 NSW Volunteer of the Year.
The 2022 NSW Volunteer of the Year Awards are supported by principal partners the NSW Department of Communities and Justice and ClubsNSW, which represents the state's 1,400 not-for-profit clubs.