The NSW South Coast is home to amazing volunteers who keep their communities strong and connected. Today we said thankyou at the South Coast regional ceremony for the 2021 NSW Volunteer of the Year Awards.
A special congratulations to the 2021 South Coast Volunteer of the year, Margaret Dickinson who is mentoring generations of young golfers.
2021 NSW Volunteer of the Year Award recipients for the South Coast region are:
Club Volunteer of the Year – Margaret Dickinson from Catalina.
Margaret volunteered as the Club Catalina junior program for many years, Club Professionals have changed over the years but Margaret has been the consistent figure in front and behind the scenes. She always finds innovative ways for the children to have fun and learn about golf at the same time. Margaret organizes new and entertaining events like Family Fun Days, School Holiday clinics and local Junior tournaments.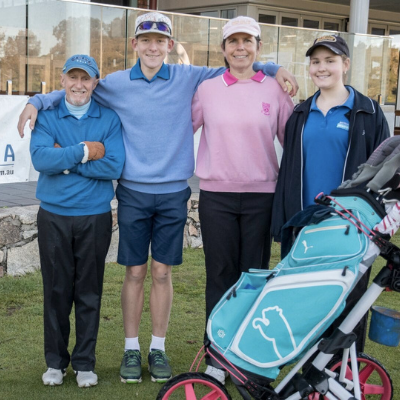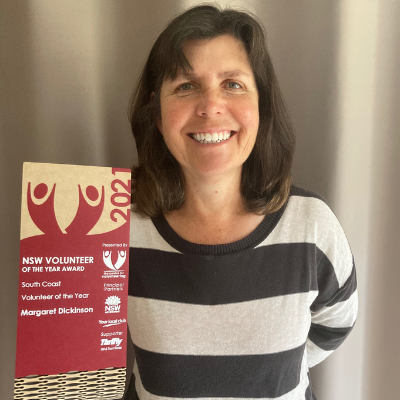 Adult Volunteer of the Year – Stephen Richardson from Nowra
Stephen volunteers three days a week for One Door Mental Health. He sets up in the morning and makes sure all members are well fed, sometimes cooking lunch for up to 30 people. As well as chatting to members through the day to make sure everyone is okay, he helps maintain the gardens and grounds, tends the vegetable garden and cleans the facilities.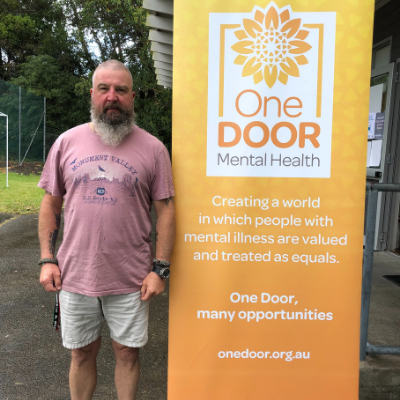 Senior Volunteer of the Year – Christine Richards from Ulladulla
Christine has been a Milton Ulladulla United Auxiliary volunteer for almost 20 years. She organises coffee catchups, trivia nights, dinners, movie charity nights raffles and the Bunnings BBQ. She visits patients in hospital for a chat, to read them the paper and alert social workers if someone needs extra support. Christine also volunteers for View Club, the Sarah Claydon Op Shop and St Martins Church – giving more than 20 hours a week to her local community.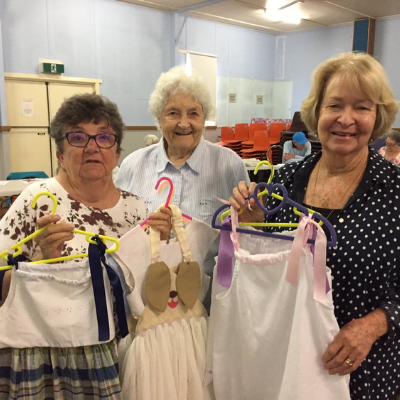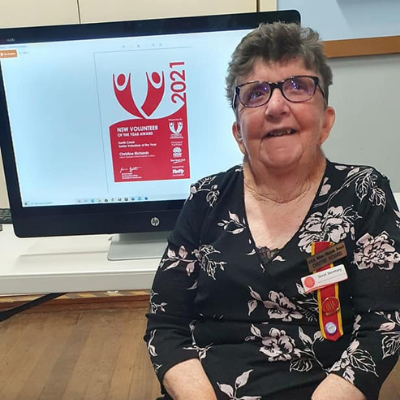 Volunteer Team of the Year – Bermagui Marine Rescue NSW
The volunteers with the Bermagui Marine Rescue assist vessels in distress on the South Coast – monitoring conditions and safety issues, as well as sending out assistance to vessels that are in trouble.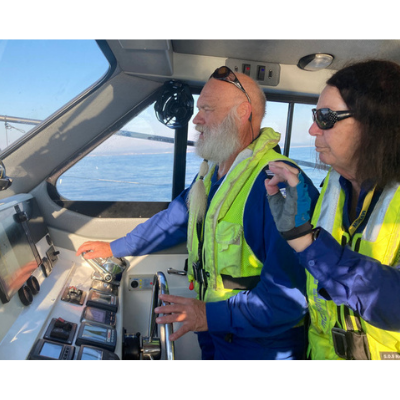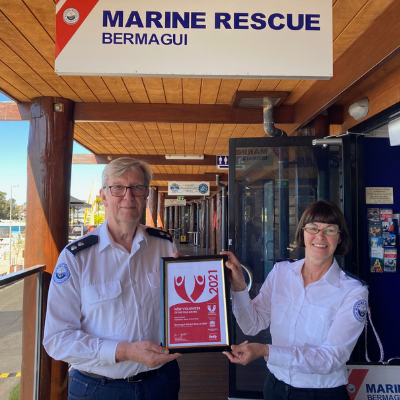 Regional finalists for the awards are announced at 25 ceremonies throughout NSW and are invited to the Gala State Ceremony for the announcement of the 2021 NSW Volunteer of the Year.
The 2021 NSW Volunteer of the Year Awards are supported by principal partners the NSW Department of Communities and Justice and ClubsNSW, which represents the state's 1,400 not-for-profit clubs.