The first day of Spring saw an extra warm reception for volunteers at the Outer Western Sydney 2021 NSW Volunteer of the Year Awards this afternoon. There were so many fantastic stories of community service and giving from local volunteers.
People like Outer Western Sydney Volunteer of the Year Adolfo Gonzalez, who has given his time tirelessly to the community in Western Sydney since arriving as a migrant from Spain in the 1980s.
Also, a special mention to other award winners, William Li, who connects young chemists right across Sydney and the world; Young Volunteer of the Year Lauren Rose Hartley; and the entire warehouse team of volunteers at the Foodbank Distribution centre, who have supported our community in NSW through another year of COVID-19.

Young Volunteer of the Year – Lauren Rose Hartley from Blacktown
Lauren is a Girl Guide Leader at Pennant Hills Senior Guides and a committee member of the RTS Tingira State Water Activities Centre. Lauren has been central to efforts in making the centre COVID safe. Lauren also helps with the Duke of Edinburgh program and volunteers as a Rover Scout.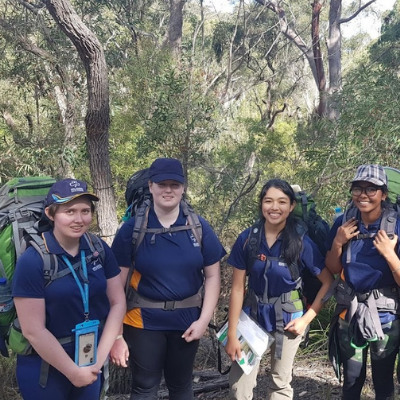 Adult Volunteer of the Year – William Li from Woodcroft
William volunteers with The Royal Australian Chemical Institute (NSW Branch). As Chair and Committee member of the NSW Early Career Chemists William coordinated and organised 22 events to bring together aspiring students and graduates of chemistry and chemistry-related studies. He has transformed the Group into a vibrant, active society for aspiring students and graduates that has attracted participants from as far away as Nigeria and Morocco – all while working full time.
Senior Volunteer of the Year – Adolfo Gonzalez from Penrith
Mr Gonzalez is a founding member of Nepean Migrant Access. He conducts free weekly Spanish language classes at the Werrington Neighbourhood Centre; hosts a Spanish weekly radio program at WOW FM; is a volunteer Spanish teacher at the Lakes Christian College; and conducts Spanish language and Mediterranean cooking classes at U3A. After suffering a heart attack in 2016, he signed up to volunteer at Nepean Hospital Cardiology Unit to support men who neglect their health or miss signs of heart issues.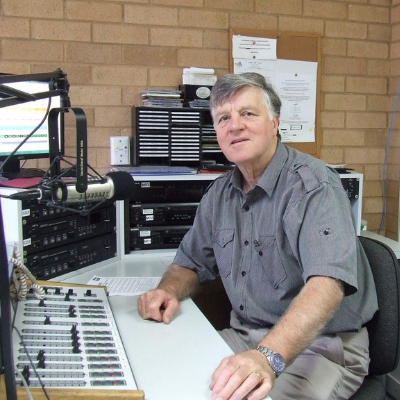 Volunteer Team of the Year – Foodbank NSW & ACT Warehouse Volunteers
Foodbank Distribution Centre volunteers have contributed more than 38,000 hours since July, distributing more than 11 million kilograms of food to more than 1000 charities and schools across NSW and the ACT.
In the past year volunteers have helped to pack more than 70,000 hampers for families impacted by COVID-19 and the NSW Floods – a staggering effort. Volunteering in 2021 looks very different to previous years, and the warehouse team has shown a remarkable ability to adapt to new precautions and carry on in a supportive team environment.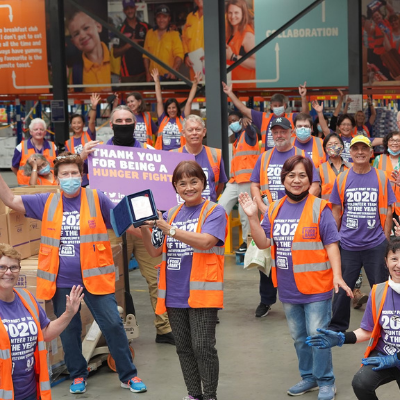 Regional finalists for the awards are announced at ceremonies throughout NSW and are invited to the Gala State Ceremony for the announcement of the 2021 NSW Volunteer of the Year.
The 2021 NSW Volunteer of the Year Awards are supported by principal partners the NSW Department of Communities and Justice and ClubsNSW, which represents the state's 1,400 not-for-profit clubs.