The Mid North Coast community may be in lock-down but we were still able to celebrate the amazing work of local volunteers today at the virtual regional ceremony for the 2021 NSW Volunteer of the Year Awards.
With devastating floods and the never-ending disruptions and uncertainty of COVID, it's been a tough year on the Mid North Coast, but over the last 12 months local volunteers went above and beyond to show what community spirit really means.
Congratulations to our award winners NSW legend and Rovers Cricket Club President Carlos Peters, the ClubTaree Community Team and the awesome Hastings van drivers who keep the local Vinnies NSW network going through thick and thin.
2021 Mid North Coast Volunteer of the Year – Carlos Peters
As well as running a farm, a real estate agency and being a dad to three teenagers, Carlos devotes 20 hours a week to the Rovers Cricket Club, where he has played cricket for 36 of his 44 years and held an executive position for 20 years. He also President of Macleay Valley Cricket Association and Vice President of the Mid North Coast Cricket Council. He played a pivotal role in the introduction of the Mid North Coast Premier League. Thinking outside the COVID box, he initiated a Zoom Presentation Night for the Rovers to announce 100 trophy winners. On Saturday nights he mentors between 7 and 70 cricket club members on public speaking.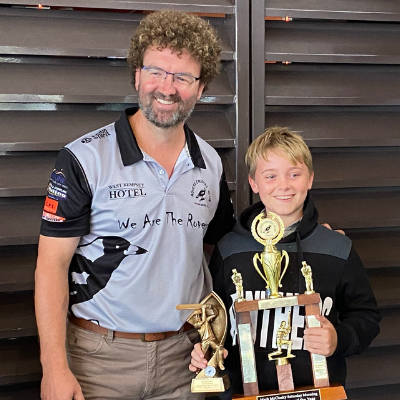 Club Volunteer of the Year – Club Taree Community Team
In a period of pandemic, natural disaster and insecurity, the Club Taree Community Team continued their commitment to making a positive difference to their community. For months team members worked with the Cancer Council to ferry local and regional cancer patients to treatment in a COVID safe way. In 2020 when their signature fundraising event, le Tour de Taree was cancelled the Team managed to make the event happen in a COVID-safe manner, raising $39,000 for local families and Ronald MacDonald House northern NSW. In 2021 the event raised more than $50,000. During the devastating March floods, the team helped at the evacuation centre for six days, working hard to help others despite their own losses.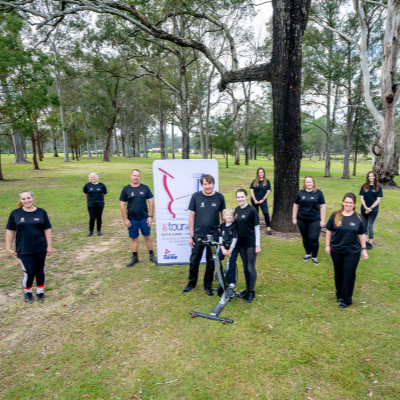 Volunteer Team of the Year – Vinnies Hastings Van Drivers
The five-driver team moves donated goods for Vinnies in the Mid North Coast. They are always looking for ways to help and be more efficient. The drivers kept supporting the local community and Vinnies during bushfires, COVID and floods and were quick to help beyond their usual rosters. When the Taree shop was inundated in March they jumped into the clean up and moved rubbish to the tip. They have been able to reduce the cost of waste disposal by 40% and double the number of van runs.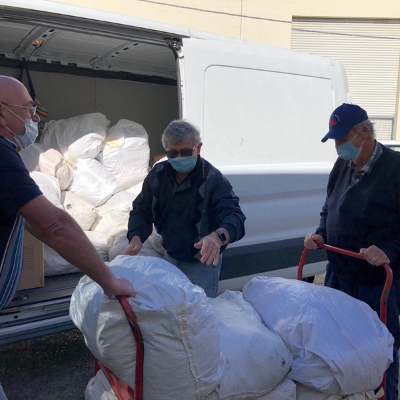 The awards are supported by principal partners the NSW Department of Communities and Justice and ClubsNSW, which represents the state's 1,400 not-for-profit clubs.