The southern inland area of NSW is a vast area, but communities like these are well connected, stronger and healthier thanks to the never-ending support of their volunteers.
It has been a torrid year, racked by fires, drought and the pandemic and volunteers have stood tall and kept fighting. We have their stories, and they have all our gratitude and praise.
A special congratulation goes out to the award winners for the Southern Inland 2020 NSW Volunteer of the Year Awards.
The 2020 NSW Volunteer of the Year for the Southern Inland region is emergency service volunteer, mentor and trainer Graham Kinder.
2020 NSW Volunteer of the Year Award recipients for the Southern Inland region are:
Adult Volunteer of the Year – Graham Kinder from Windellama
Graham has dedicated more than 20 years to volunteering across the emergency services and social support sector in his local community and across all corners of NSW.
The volunteering veteran gives his time with the Windellama unit of the NSW SES as well as the South Eastern, Metro and Manly Units. He is also the District Training Coordinator for the NSW RFS, supports the Windellama Landcare Group and the Australian Vietnamese Business Council and is the Emergency Services Group Coordinator for the Salvation Army.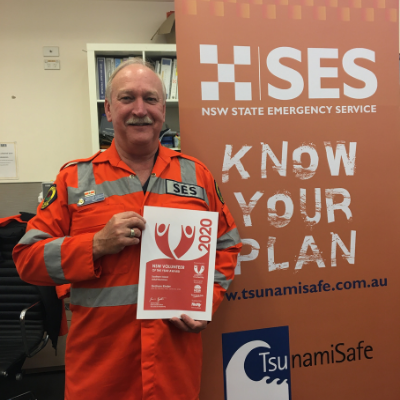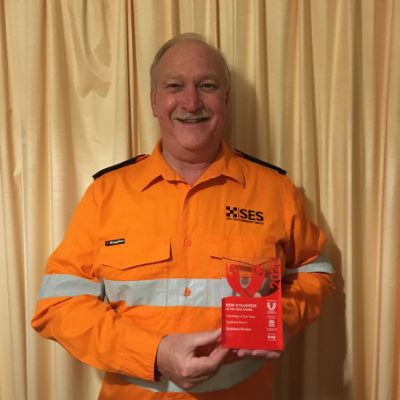 Senior Volunteer of the Year – Bryan Mulquiney from Goulburn
Bryan has been a volunteer with Goulburn Historic Waterworks and the Rocky Hill War Memorial Museum for the past seven years. He helps to maintain the facilities, with outdoor gardening and landscaping, minor construction and as a visitor guide.
Volunteer Team of the Year – St Vincent de Paul Society Goulburn Bushfire Task Force Volunteers
The 50 volunteer team members from the local St Vincent de Paul Society conference have provided invaluable financial and material assistance as well as emotional support to people and families affected by the recent fires throughout the region. Team members come from local conferences cross Batemans Bay, Bega, Braidwood, Cooma, Eden, Merimbula, Moruya, and Tumut. Their support has been an integral part of the rebuilding and recovery process for the region and helped provide almost $5 million in financial support to more than 3,000 households over the past 12 months.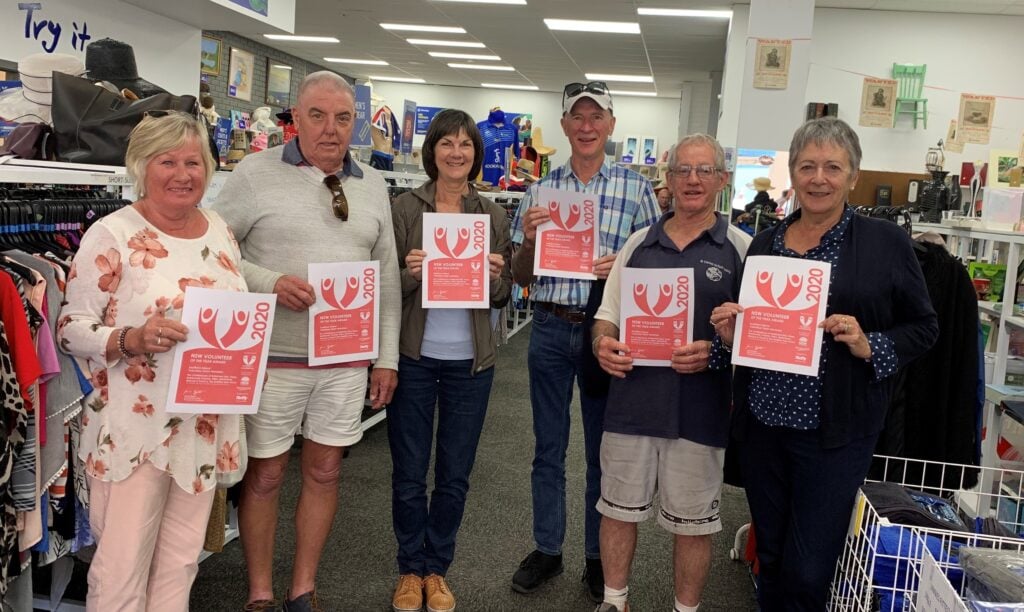 Regional finalists for the awards are announced at 25 ceremonies throughout NSW and are invited to the Gala State Ceremony for the announcement of the 2020 NSW Volunteer of the Year.
The 2020 NSW Volunteer of the Year Awards are supported by principal partners the NSW Department of Communities and Justice and ClubsNSW, which represents the state's 1,400 not-for-profit clubs.