Our virtual volunteer celebrations rolled on to Sydney's North Shore today for the 2020 NSW Volunteer of the Year Awards. And we were greeted with so many amazing stories of volunteering success.
People like University student Shen Goh, who has been supporting clients at the Asylum Seekers Centre since his high school days, and John Ogier and the 90 volunteer team members at the Mentoring Men service who are always there to help.
A special call out to Trish Bennell – the 2020 NSW Volunteer of the Year for the Sydney North Shore region
Trish has been a mainstay at Mosman's Meals on Wheels for the past 20 years, and is also the heart of the Cerebral Palsy Alliance's volunteer crew.
2020 NSW Volunteer of the Year Award recipients for the North Shore are:

Young Volunteer of the Year Shen Goh from Hunter's Hill
University student Shen Goh has been supporting clients at the Asylum Seekers Centre since his high school days. He helps displaced people and their families with their everyday needs, like food and groceries, transport and links with other support services.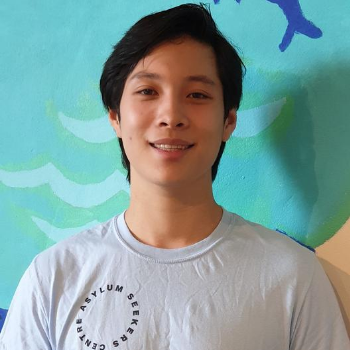 Adult Volunteer of the Year John Ogier from Chatswood
John is volunteer mentor to other men experiencing trauma, depression, anxiety or a lack of self-esteem. His connection and support via the Mentoring Men Not For Profit organisation helps many other men, before their personal issues now-ball into more serious problems.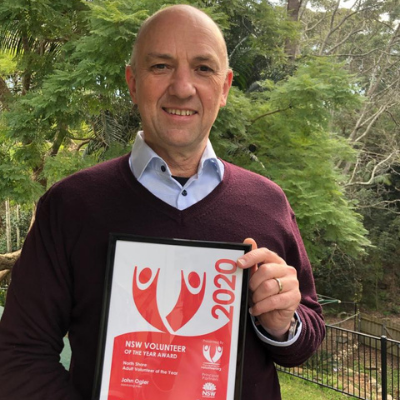 Senior Volunteer of the Year Trish Bennell from Mosman
Trish has been volunteering for more than 20 years – firstly with Meals on Wheels and for the past six years with the Cerebral Palsy Alliance. The 76 year-old supports the volunteering program cross the organisation as well as many of its partner organisations.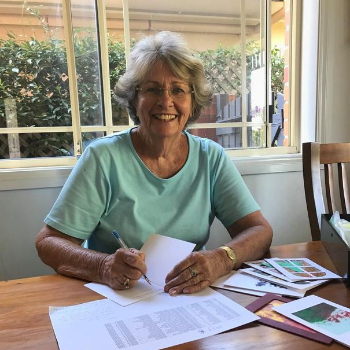 Volunteer Team of the Year: The Mentoring Men Volunteers
The Mentoring Men program has been up and running for just two years, but already it has 90 volunteers who provide direct one on one support to hundreds of men who are experiencing isolation, depression anxiety and other social issues. The early intervention service helps connect their clients with other programs and activities via the personal contact with their trained volunteer mentors.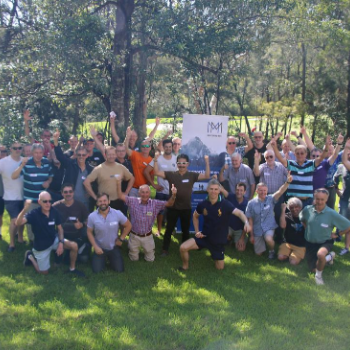 The 2020 NSW Volunteer of the Year Awards are supported by principal partners the NSW Department of Communities and Justice and ClubsNSW, which represents the state's 1,400 not-for-profit clubs.
Regional finalists for the awards are announced at 25 ceremonies throughout NSW and are invited to the Gala State Ceremony for the announcement of the 2020 NSW Volunteer of the Year.